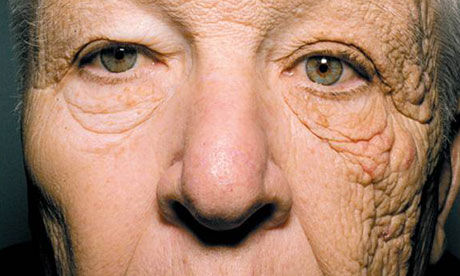 Why should you wear sunscreen? Because it can prevent skin cancer. If that isn't enough, this picture might seal the deal.
This is the (non-photoshopped) face of truck driver William McElligott, which was published in
The New England Journal of Medicine
. He has been a truck driver for 28 years, exposing the left side of his face to UVA rays which can penetrate glass windows. The asymmetry of his face demonstrates the damaging effect of the sun.
Concerning? I'd say so. While you're grabbing the sunscreen, throw on a hat too.